Want to see a professional team at work?
Here's your chance, without having to spend $100s if not $1000s to do so!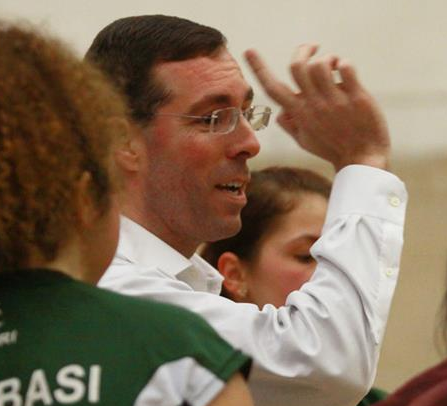 I'm the author of the CoachingVB.com blog and developer of the Volleyball Coaching Wizards project. I've coached from juniors up to professional teams, in the US and Europe, both men and women.
In August of 2019 I spent almost three weeks with Hungarian men's professional team FINO Kaposvar during their pre-season. Ruben Wolochin, the Head Coach, is very well respected among professional coaches. This was the start of his first season in Hungary after having previously coached in Germany, Finland, and Spain, along with his native Argentina.
While I was with Ruben and the team, I recorded basically every practice session. Now you can access that material, plus additional content.
Who's this for?
> Anyone who wants to see how professional volleyball players work
> Coaches seeking insights into training offensive and defensive systems
> Those looking for ideas to train tactics common in men's volleyball
There is a lot of work on team systems and tactics. You'll see the team focused on both offensive and defensive decision-making in different scenarios. For example, what happens if the ball is passed more toward Position 4? What do the attackers do? What does the block do?
Ruben likes to use a lot of multiple-ball exercises. In some cases it's a designed sequence (e.g. serve, attacked ball, toss). In other cases it's to give players another ball to make a correction.
Serve reception features a lot in their work. There are also several early-practice ball-handling types of exercises, as well as some blocking activities.
What you'll get
14 different practice plans
30 drills and games
6 warm-up/prehab/activation routines
A weight lifting program
I've included images of Ruben's whiteboard for each practice session, with explanations. All the drills, games, and warm-up routines are shown in video.
You'll also get an explanation of the training calendar, and introduction to Ruben so you get a sense of where he's coming from, and some of my own commentary and observations on different topics.
Oh, and there's some BONUS content
On the same trip I also spent time visiting training for...
The Spanish Men's National Team,
The Näfels club in Switzerland,
and IBB Polonia London.
I've included a bunch of material from their sessions as well. I was only a day or two with each, but it provides some interesting additional things to consider.
At a minimum, it would cost you several hundred dollars to make a trip like the one I made to get this material.
And that's not even counting the bonus stuff!
Just going to a coaching clinic would likely cost you a few hundred dollars between fees, travel, and lodging. And you definitely wouldn't get the depth and breadth of what I'm sharing here!
I'm only asking a small fraction of that for a whole lot of useful material.