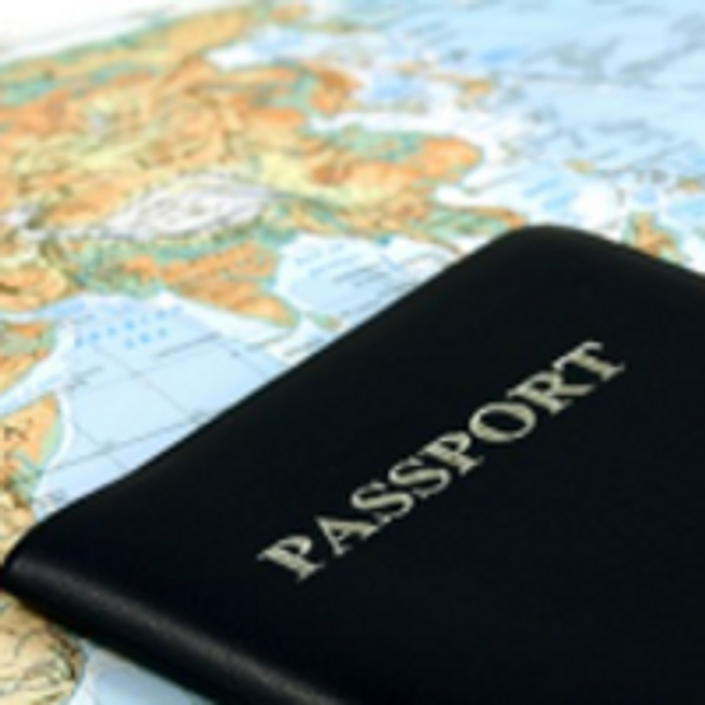 John's 2019 European Volleyball Coaching Adventure
Content from my August and September travels exploring coaching in several parts of Europe
How cool would it be to visit clubs and teams all across Europe, from youth to national team to see how they operate and to talk with their coaches?
Well, that's exactly what I'm doing in August and September. And I'm using this platform to share that experience with you.
Here's what I've got firmly planned at this point.
August 5th - 9th in England at a camp for high level juniors and young adult players.
August 10th - 30th in Hungary at the men's profession club Fino Kaposvar. My good friend Ruben Wolochin is taking over there as head coach. Ruben spent the last several years coaching the Bühl team in the German top division. I helped him out there during preseason in 2014 and 2015, and will do the same thing this time.
August 31st - September 1st - attending the England youth and junior national team training camp.

September 7th attending the Volleyball England coaching conference where I've been asked to present on middle developing the middle offense,
October 1st return back to the US.

And here's what I also plan on doing for which I'm still working on the timing:
England - A friend coaches the University of Essex teams, and I plan to see what he's doing with that program in the latter part of September. Their men's team won the UK university championship last season, and the women reached the national semifinals. I also plan to spend some time with the folks at IBB Polonia, who this year will become the first ever UK club to compete in the CEV Champions League. There are a few others I'd like to connect with while I'm there as well.

Germany - Spend time at the national youth academy (called a VCO) in Berlin where the youth and junior national teams are based. I hope to also visit one or more German clubs, with a focus on youth development programs.

Hungary - During the visit I mentioned above I want to attend some European Championships matches, as they will host first round pool play for the women's tournament in Budapest. Maybe I can connect with Jamie Morrison at some point, as his Dutch team will be playing in that pool. I'm also hoping to spend time at Hungarian women's national team training, as coach Jan De Brandt is someone we interviewed for Volleyball Coaching Wizards.

Italy - Visit Conegliano to see what the club there is doing on the youth development side, and possibly with the pro team.
Netherlands: I've been invited to visit a Dutch juniors club.

Poland - Visit with legendary coach Andrea Anastasi at his new club in Warsaw. I plan to interview him for Volleyball Coaching Wizards.

Spain - Visit one of their top girls' juniors clubs. Also visit their national youth training center, national team training, and/or a professional club
Switzerland - Meet up with a friend who coaches at a club featuring teams at a variety of levels from youth to adult (and looking to get a team into the top pro league).

What I'll be posting
While this may be called a "course" in this platform, it won't have a planned, structured presentation like my Tryouts and Practice Planning courses. I cannot, in fact, say at this point exactly what it will comprise, though I know what I want to do.
I plan to record audio and video all throughout the trip, and share what I think you will find interesting, useful, thought-provoking, etc. That could take the form of any of the following:
Personal updates and observations
Practice and training session video
Conversations with coaches
Coaching conference presentation(s)
Interesting drill/game descriptions where I can't get video
Live events
And anything else that might come up.
If I can't provide video or audio for some reason (e.g. lack of permission), then I'll write-up the material, provide diagrams, etc. as a text update, or in conjunction with an audio I record separately.

I want keep each piece of content as narrowly focused as possible. For example, if I record a practice session I won't just dump a 2 hour video up for you to watch. I will, instead, break it down into its interesting parts and post them separately. That way you can consume only the material that catches your attention in the most concise way possible.
Live events
You'll note I listed live events above. There may be opportunities for me to live stream some of what I'm doing. Also, I could potentially do live Q&A type things if there's interest.
This is something I'll stay in communication about along the way.

How often I'll be posting
My intention is to post one piece of content for each day I'm on the trip. That doesn't mean, however, that I expect to post something new every day. Between travel and other schedule elements that's just not realistic.
What is likely to happen is that I "batch" upload. By that I mean I'll post several new items in a given day. Given what I said above about keeping the content more oriented toward shorter, more topic-focused pieces, I'd be pushed in this direction anyway.
You won't need to follow along day-by-day anyway.
I intend to make the material I post "evergreen", meaning you can consume it whenever you like. Even long after the trip is over, if that's what works for you. The material will stay up permanently and your access will never expire.

Class Curriculum
Admin stuff
Available in days
days after you enroll
Volleyball Development Camp - Aug 5-9
Available in days
days after you enroll
What I'm asking for
The downside to a trip like this is, of course, the cost. Just getting me to Europe and back again is about $1300 in airfare. Given how much I'll be moving around from country to country, you know that amount is going to get much higher.
And that's just the cost of travel. Add in having a roof over my head each night and keeping myself fed, and I'm sure you can see how the final price tag will be significant.
What I'm asking in return for sharing all the content I develop during the trip is that you help defray those costs a little bit.
The trip will be just shy of 60 days, which means I expect to post about 60 pieces of content. I think $15 is reasonable request. That works out to just $0.25 per update.
If within 30 days you find the content not to your liking, let me know and I'll issue you a refund.